Annual Report 2022/2023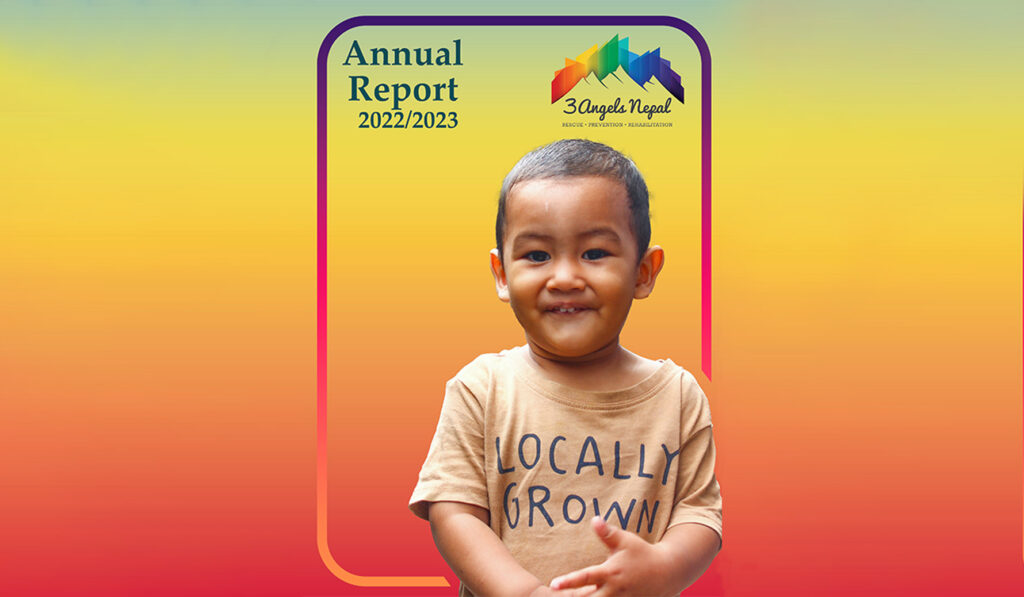 We feel honoured to share this extremely encouraging report on a year of wonderful accomplishments in caring for Nepal's most vulnerable. Countless lives have been transformed and many communities empowered as our mission to combat human trafficking, empower vulnerable communities and restore the lives of survivors grows in scope and reach.
None of this would be possible, though, without the dedicated support of our global partners, organisations, individuals and governments. Our heartfelt gratitude goes to the steadfast and tireless efforts of our team on the ground, and the resilience of the communities we serve, too.
You can find out more about the impact 3 Angels Nepal have had over the past year in our latest annual report.
Click below to download the report