Providing Education in Nepal for all
In May 2011, the 3 Angels International School opened its doors and now educates over 500 pupils. About half of these are orphans or rescued children. The remaining half are full fee paying pupils, helping to support the education those in need. The school helps every individual pupil to realise their potential and gives them the confidence to dare to hope for a brighter future. It equips them with the skills they need to be independent.
The school is situated not far from the Children's Homes in Pokhara and children are taught the standard school curriculum to extremely high standards. They are educated in both Nepali and English.
In fact, such is the reputation of our 3 Angels School and methods of teaching that there is now a waiting list for fee-paying students, which helps us with vital funding.
We're building a new state of the art school and children's homes. Read More.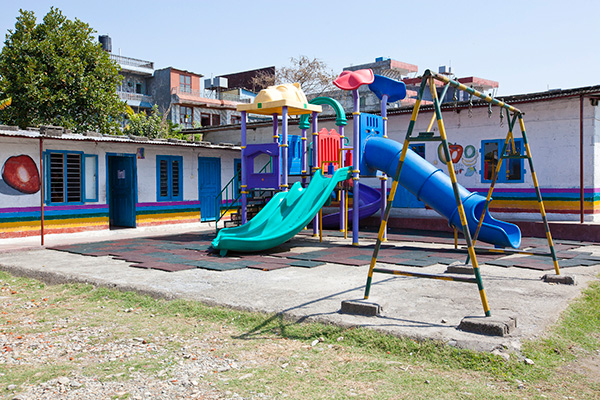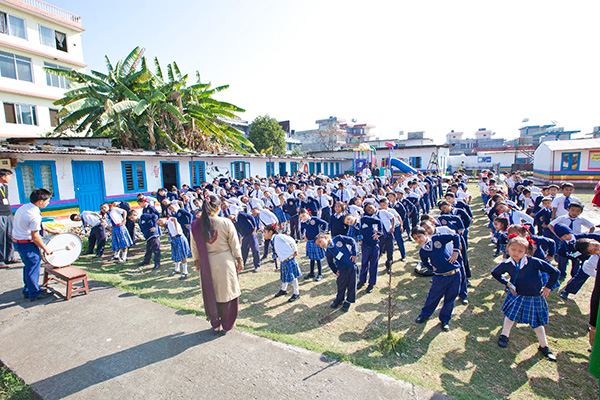 Almost half of all the Nepali population are illiterate
3 Angels School
How important has education been in your life? Can you imagine not being able to read these words? Not being able to write? Not being able to do basic sums? Where would you be right now?
This is the future many children face today in Nepal, for without a basic education they have no hope and no future. 
These children are often from the poorest and most remote locations in Nepal. Some of them have been rescued from a life of abuse, where nothing stops the vicious cycle of poverty and despair.
Give a child an education and you give them a future
Dr Rajendra, the founder of 3 Angels, knows this only too well as he is a living example of what a child can achieve once they have an education. In most Countries, education is a right, but education in Nepal is a privilege largely open only to the wealthy.
3 Angels are trying to challenge that concept and bring an education to all.
Many of our rescued children have no homes or communities to go back to, so education in Nepal is their only means of survival. It provides them with essential life skills so that they are able to live independently.
How You Can Help
We don't want to ask for donations without telling you where we plan to spend the money.
Curriculum. Our main priority is to give the children the best education in Nepal that we can to increase their chances of success later in life. To do that we need to focus on the curriculum and this is where the majority of our funding goes.
Professional and experienced teachers are highly sought after. A good teacher is inspirational and that is what we want for all our pupils.
School Supplies. Reading books, paper, pens, pencils and all the other equipment that a normal school needs. We value our resources and so we use them sparingly, never wasting anything but, with 250 children to cater for, we are always in need of more supplies!
Our Plans for the Future
The current 3 Angels School is one of the better schools in the region, however, the building, whilst well resourced, is a very basic, cramped structure on rented land and without room for expansion. 3 Angels Nepal would love to offer more children a better education where all castes mix and discrimination doesn't exist. The rescued and the privileged, learning together.
To achieve this, the plan is to buy a large parcel of land in the same area, build a school that will educate twice as many children and hopefully also accommodate 12 children's homes (with the family model) as these also are currently rented and without the security of permanence.
"Education is the most powerful weapon which you can use to change the world." ~ Nelson Mandela
What We Broadcast
As well as talking about the dangers of human trafficking and the tactics the traffickers use, we also inform communities about basic health and hygiene to help prevent contamination; the importance of clean water; and how to stop the spread of disease.
3 Angels is an NGO (Non-Government Organisation) but is motivated by God's love. As such, we also broadcast the Gospel message and Bible stories to motivate and inspire. We believe that God's love changes lives; however, we rescue and help all, regardless of their beliefs.
Help 3 Angels educate and fight against Human Trafficking!