Every story has a beginning, and this one starts with an 8 year old orphan.
Help us to give this story a happy ending…
He was living in a remote village in Nepal. He was taken to an orphanage to share cramped conditions with many other children. He was destined to become just another statistic…
But something amazing happened to this orphan that would change his life forever. This orphan was sponsored by Asian Aid Australia and educated first in Nepal then at higher tertiary levels in India. He received a good education and, for the first time in his life, he dared to hope for the future.
Saving the Lost Children.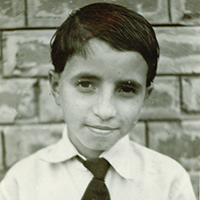 The boy never forgot the friends he had left behind in the orphanage, nor the gift of hope Asian Aid had given him. He did not forget how it felt to be a lost child; abandoned and alone, facing a terrifying future of poverty. He made a promise to go back one day and help those most in need.
That boy was Dr Rajendra Gautam. He never forgot his promise to the lost children of Nepal and so, when he left education, his one aim was to serve God and found a Nepalese charity that would take on the role of loving parents to these children. That charity is 3 Angels Nepal.
It Starts With a Single Child.
The first lost child to be found was an eight-year-old blind girl named Meena Gurung whose grandfather could no longer look after her. The planned orphanage was not yet finished so Dr Rajendra and his wife took Meena into their own home and cared for her as if she were their own daughter.
This was the kind of care that Dr Rajendra wanted to give all the orphan children of Nepal; that of a loving family. There are now over 160 children living in 12 children's homes maintained by the 3 Angels charity.
Not Just Saving Lives, but Providing Futures.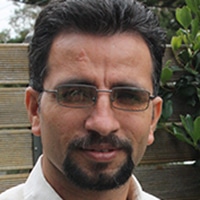 Dr Rajendra (pictured) soon realised that if he were to make a real difference to the lives of the children of Nepal he had to focus on the causes of their desperation and start looking to the future.
The Guardian Angels of the Lost Children of Nepal.
Our mission is for 3 Angels to be guardian angels for vulnerable women and children everywhere; in the prisons, at the borders, in the communities, cities, and villages. We want to share God's love with them in the most practical of ways. We want to be an unstoppable force against human slavery and human trafficking in Nepal.
With your help, we are saving lives – one child at a time.
By focusing on the causes of problems such as child poverty and abandonment, and in providing education and rehabilitation, 3 Angels can actually turn lives around and change entire communities.
Ours is a grass roots charity. We don't spend huge amounts of money on advertising, staff costs and admin – even this website is donated!
Your donations aren't simply piled into a huge pot to be dipped into at will. You can actually see where your money is spent and the difference it is making to people's lives.
Additionally, 3 Angels Nepal are advocating for the Nepali Government to close the open border system with India. This will mean visas and travel documentation will be required and trafficking will be substantially hindered.
We don't simply rescue; we change the way society is so that rescue is no longer needed.
Update
In late 2016 Rajendra was appointed to government advisory boards for the protection & welfare of women & children in Nepal. This allows 3AN to impact policy making at a government level to make significant lasting changes to protect the children and young women of Nepal from human trafficking & exploitation.