Giving back the gift of childhood, giving back the gift of hope
You may have some idea of what a children's home is like where you live. Perhaps you picture a large home that caters for a number of children, with lots of activities, days out and regular mealtimes.
Now picture yourself as a child.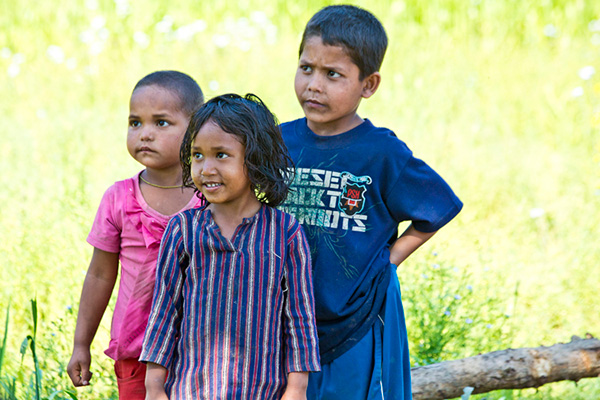 Children's Homes
Dr Rajendra, the founder of 3 Angels, knows all too well what life is like in an orphanage, not a children's home. When he was just eight years old his parents died and he spent the rest of his childhood living in an orphanage. The workers at the orphanage did their best, but they cannot provide the individual emotional needs that so many of these children are desperate for.
His mission is to provide more than shelter and food for these children – he wants to provide parental love and an education in a home environment. So the children's home was born.
Home is Where Our Heart Lies
The children who are taken in by 3 Angels are placed into family units where they are welcomed into the heart of the family.
Many children have no memory of what it is like to be part of a real family and this is when the real healing and transformation begins, as that child discovers what it's like to be loved and accepted. 
The aim is to teach children, through nurture, about sharing, trusting, forming relationships and taking responsibility. All of these are vital emotional skills that they can pass onto their own families in the future, thus shaping the lives of future generations.
Through life skills training and earning – they can gain an alternative means of livelihood.
Planning for the Future
There is a drastic shortage of children's homes in Nepal and so 3 Angels are currently seeking more families to adopt orphaned or abandoned children and have established a further 13 children's homes where children are cared for by devoted house parents, with 10-12 children in each home.
We are also hoping to be able to buy a large parcel of land in order to build a new school and a few more homes that can take in more children.
How You Can Help
We are heavily reliant on funds and donations that can help to:
Provide specialist staff and counsellors for the children's home.
Support the people who take on the role of parents for the children. The parents don't rely solely on 3 Angels for all their support; they are volunteers but it's not cheap to look after 10-12 children.
Provide food, clothes and equipment needed for homes and schools.
Provide funds to buy the land we need to build more homes and the promised new school.
We don't want to rely on donations forever but, right now, your support is vital and greatly appreciated.
Child protection is our highest priority
3 Angels Nepal has a Zero Tolerance on any form of child abuse.
Help 3 Angels educate and fight against Human Trafficking!