Help Us Fight Human Trafficking
Our aim is to stop human trafficking altogether and give every child in Nepal an education and a right to a future. 
The majority of rescued people are reunited with their families, where the family and community are educated on human trafficking.
Every donation, big or small, helps 3 Angels Nepal to fight against human trafficking, at all levels, including rescue, rehabilitation and education.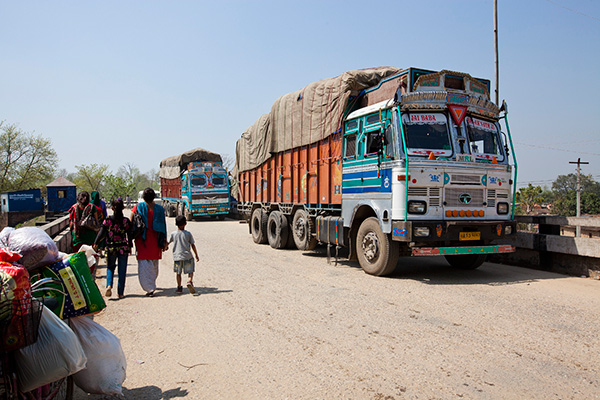 Young people are being trafficked from Nepal into India in higher numbers than ever seen before.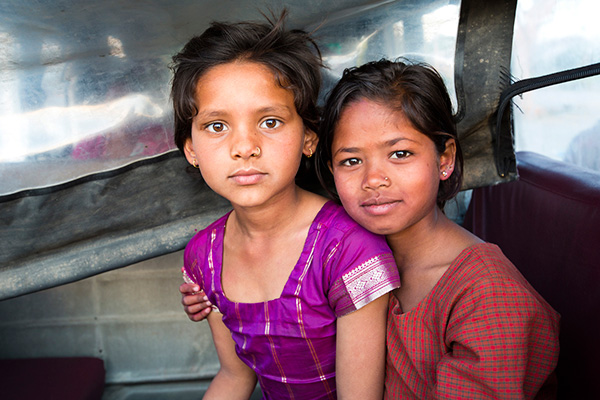 At many border crossings the number of trafficked girls rescued daily has increased from between 3 & 8 to between 12 & 15!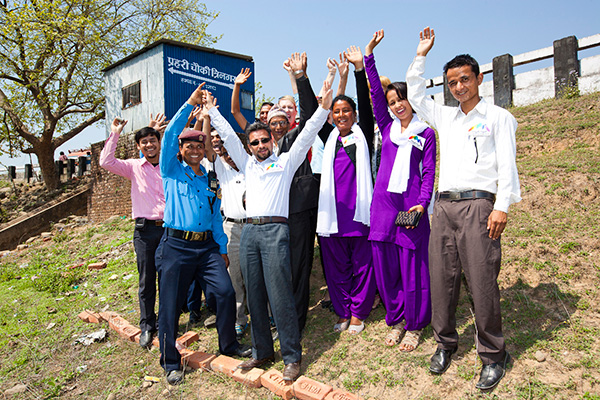 The 3 Angels team continues to work tirelessly to fight human trafficking in Nepal.
EVERY
26.28
Minutes, another girl is trafficked
OVER
30,000
Women & children trafficked every year
APPROX.
$104.63
Average price for a trafficked girl
OVER
33,500
People rescued / intercepted by 3 Angels Nepal to date
Girls are not the only targets for traffickers, both male and female children are being trafficked for different and disturbing reasons! … Females are trafficked for Sex Slavery and Males for Body Parts, among other things.
*Data based on 3 Angels Nepal records til date.
Our Mission
Our mission is for 3 Angels to be guardian angels for vulnerable women and children everywhere; in the prisons, at the borders, in the communities, cities, and villages. We want to share God's love with in the most practical of ways. We want to be an unstoppable force against human slavery and human trafficking in Nepal.
By focusing on the causes of problems such as child poverty and abandonment, and in providing education and rehabilitation, 3 Angels can actually turn lives around and change entire communities. Additionally, 3 Angels is a grass roots charity, meaning we don't spend huge amounts of money on advertising, staff costs and admin – even this website is donated!
We don't simply rescue; we change the way society is so that rescue is no longer needed.
Latest 3 Angels News & Updates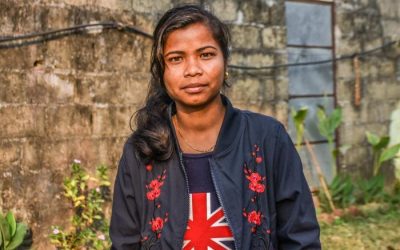 When border guards stopped her escape to India, Maheshwori Nepali was furious. "I felt very angry that they were holding me up and asking me so many questions," she says. Born into one of Nepal's lowest castes — the Dalits — she was seeking the promise of a better...
read more
Looking to Volunteer?
There are a number of ways you can volunteer by helping raise funds for the work of 3 Angels Nepal - have a cupcake drive, host a car wash, have a garage sale, or wear the same dress for a month!
3 Angels always welcomes donations, no matter how big or small.
Our child protection Policies place limitations on who we invite to work directly with the children.
Help 3 Angels  fight against Human Trafficking!