Hamro Abhiyan is a tool for change
Hamro Abhiyan is an interactive behavioural change and communication tool addressing often sensitive issues such as the causes of trafficking, it's consequences and safety against trafficking.
It aims to educate and prevent human trafficking by raising awareness of how it happens and how to stay safe and it target the most at risk in all communities. It is designed to reach ages 13 – 35 years and is run by 3 Angels Nepal year 12 and tertiary students who know first-hand the reality of human trafficking. They incorporate drama, entertainment and information to engage and involve their audiences from school children to police and army.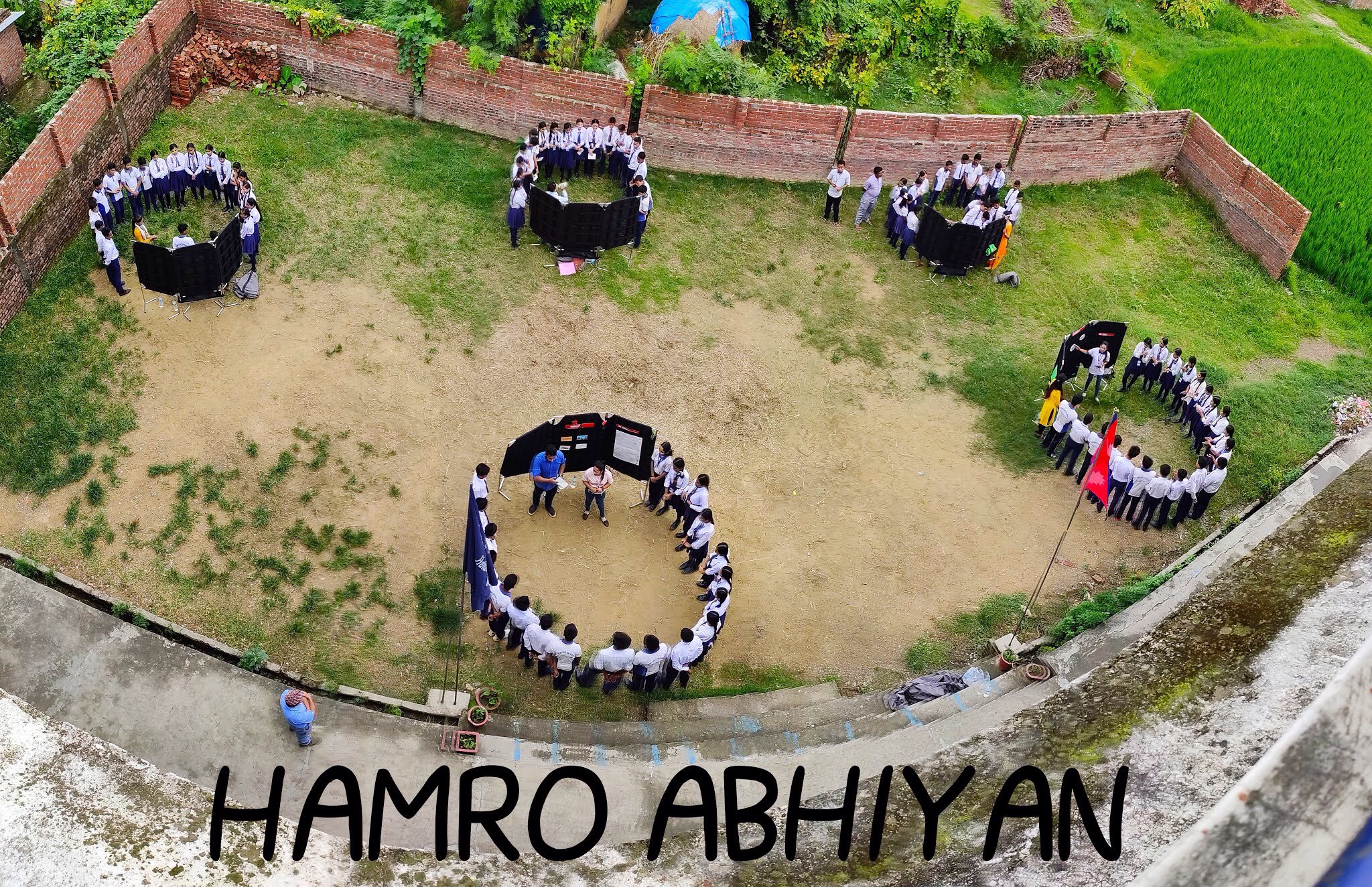 Worldwide Interest
Hamro Abhiyan and has been receiving interest worldwide with Anti Human Trafficking organisations following its marked success in raising awareness, and potentially increasing the safety, of those most vulnerable in falling prey to traffickers.
Following the International Human Trafficking and Social Justice Conference in USA Sept 2019, where Rajendra Gautam presented the results of this program, 3 Angels Nepal have been receiving requests to support the international community in developing and implementing similar programs effective in preventing trafficking at the grassroots level.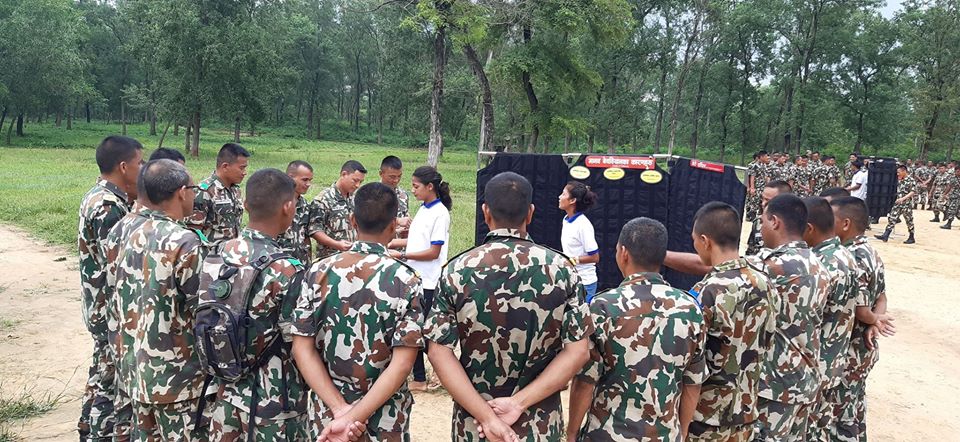 In 2018/19 those trained and sensitised to human trafficking issues using the Amro Abhiyan program included 72 schools, 7395 youth (4334 males and 3061 females) and 537 police. In 2020 3 Angels youth hope to reach even more!