3 Angels School News
Recently 3 Angels Nepal CEO, School Principal, and key 3AN staff met with 3 board members of their partner 3 Angels Australia. They had a week of intensive planning meetings for the new school and new family model children's homes.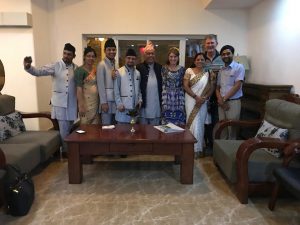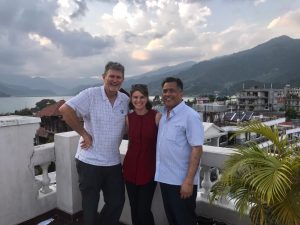 New school and homes mean not only better conditions for the children to learn and grow but the capacity to teach more. And it means no more funds wasted for rent…. This frees up much needed funds for educating and fighting human trafficking. 3AN will own the new school and homes and it will always be used for the purpose of educating those in need in Nepal.
3 Angels ideal plan was mapped out and meetings then took place with Aussie Architect, Angus Crowe, and local Nepali architects and builders.
The master plan is now in the process of being finalised ready for our big fundraising efforts to make this dream a reality.
The needy and rescued will study and thrive alongside local full fee paying students. Class and caste barriers will continue to be broken down as the children study, play and achieve together.
Our dream and goal is that many of these children will become future leaders in Nepal to fight for the rights of women and children and work in their local communities teaching a new educated attitude of equality and human rights for all. These young people will help change Nepali society to one that no longer tolerates human trafficking in any of their communities. Great changes are already happening and the current school students have won many awards this year both academically and in sport.
Winning It place in the nationals for soccer and 7 student of the team to go to Mosco and compete in 2018 are from 3AN school! Great effort.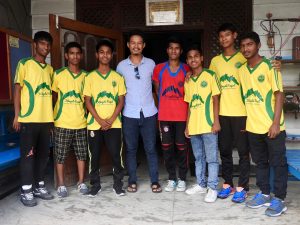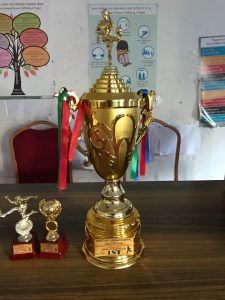 The current school is falling to pieces and needs urgent repairs to last the distance until the new one is constructed. This year's severe monsoonal rains did even more damage. Building the new school is an enormous project that will take a few years.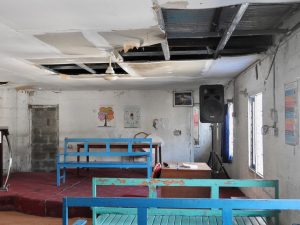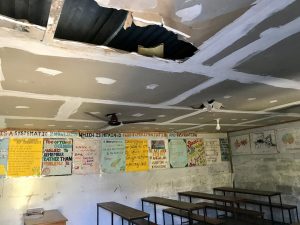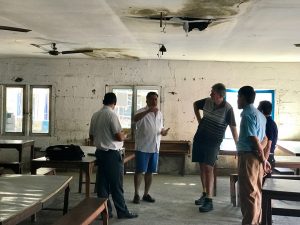 The current school may have a great view of the mountains but the new one will be even better!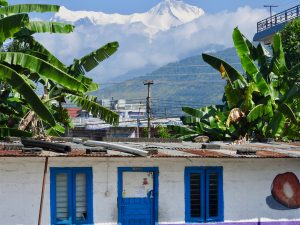 Old school view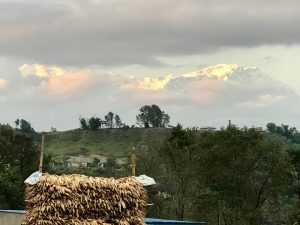 New school view
But until building begins the land for the new school does not sit idle….
3 AN staff and all the Safehaven girls and senior students chose to plant it out with corn, and veggies to help feed themselves and be more self sufficient.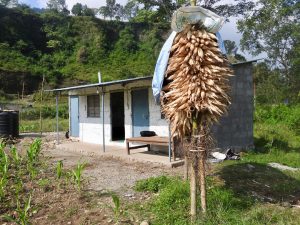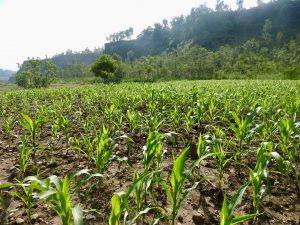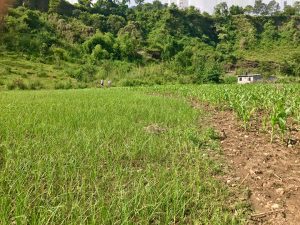 The 3 Angels Australia team continue to be so impressed by the commitment and sacrifice of the 3AN team. They are a truly inspirational lot and so hard working!
Safehaven Home
The variety of education and vocational training options and small business start up support for the Safehaven girls continues to grow. With counselling and follow-up support from the 3AN team and Safehaven "family" most girls return to new lives in the community. The bakery has grown and improved, now providing beautiful baked goods to the community and training in these skills. 6 Safehaven girls were chosen this year for government funded hospitality training and now they have jobs in local restaurants, cafes and hotels.
The quality and variety of tailoring has also improved with more expert tuition assisting those wanting to start a sewing or tailoring business.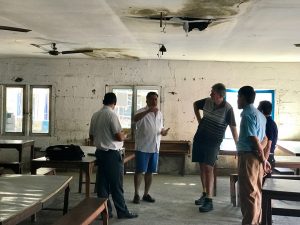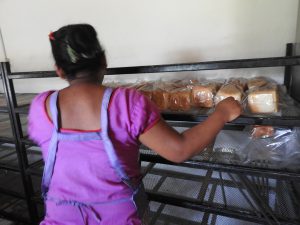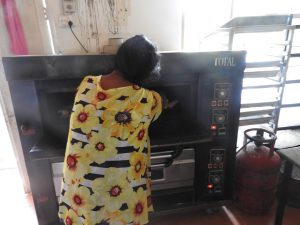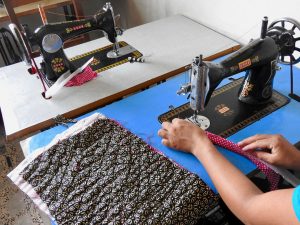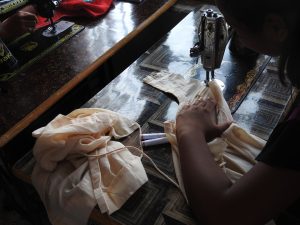 Some of the Safehaven girls expressed a desire to start a small chicken farm producing fresh eggs and chickens for themselves and to sell to the local community. Some have also expressed a desire to grow corn and veggies at the home helping  further with food and independent income.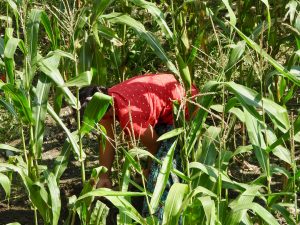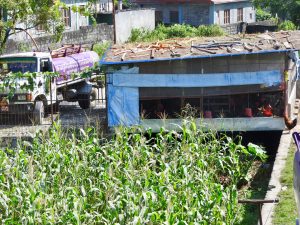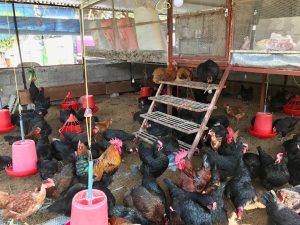 3 Angels Initiatives for Financial Sustainability
3 Angels Initiatives for Financial Sustainability has really grown this year with the help of their partner Captivating International. They have given assistance to the very poorest and most at risk, with small loans to start a business. With their partners Captivating International they provide assistance to independents, not only ex-Safehaven girls, but also to help the poor step up and out of poverty and reduce trafficking risk. These initiatives have also led to a blanket making business and a shop selling the school uniforms sewn by the girls with tailoring training.  Both of these providing cost efficient, much needed services to the local community.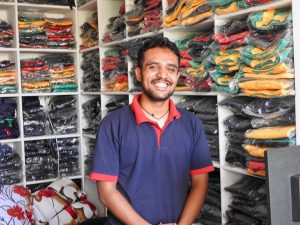 Art continues to be an outlet and therapy for some of the Safehaven girls and many of the colourful paintings adorn the 3AN office and radio station walls…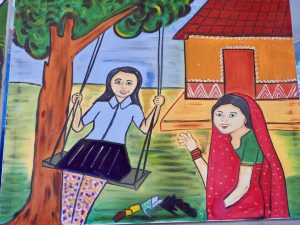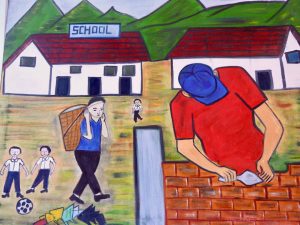 The 3 Angels Community Radio
The radio station continues to grow and now provides education against human trafficking to almost all areas of Nepal. Their office has had to expand as they produce an even bigger variety of programs to address the needs of the community. They provide basic health education, legal advice, children's programs and anti-trafficking education. Many of their programs are especially for girls and young woman and designed to help keep children safe.