Radio is Powerful in Nepal
Radio is the most powerful and effective tool for commuincation in Nepal. Not everyone has television or internet but everyone has radio. 3 Angels Community Radio works towards to keep people safe.
Radio education programs teach people about traficking, how it happens and how to stay safe.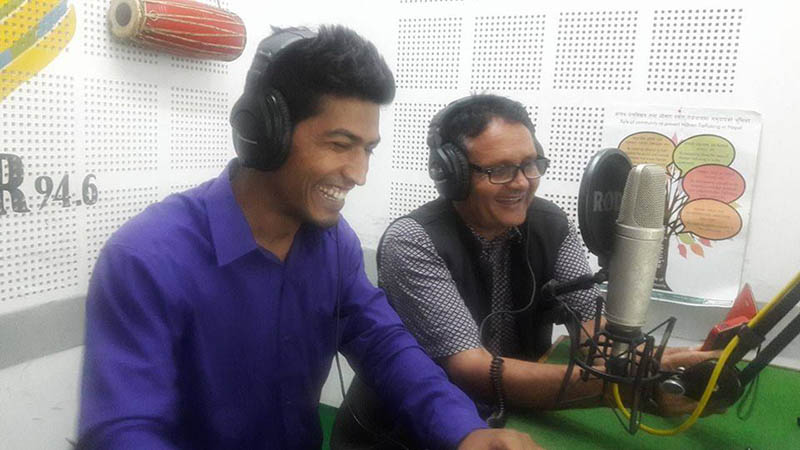 Education is crucial and radio is our most effective way to educate far and wide in Nepali communities.
Right now we broadcast day and night to educate on hygiene and health safety to protect as many as possible from coronavirus infection. The 3 Angels Nepal radio station is a powerful tool in the fight against coronavirus spread in Nepal.
Radio Outreach Program
Many of the remote communities are unaware of the tactics used by child traffickers. They have little access to the outside world and few visitors, but most of them do own radios.
We developed a Radio Outreach Program to educate them on the dangers that child traffickers in Nepal pose to their girls and to alert them to the many tricks that such traffickers use.
The Radio Outreach Program is supported by the government, which controls all the radio stations and approves and endorses the content we broadcast.
An Effective Way of Communication
Transmitting a regular radio broadcast has proved to be the most effective means of connecting to remote rural communities. We have been able to give these communities a greater understanding of what is happening just across the border and the danger the sex industry poses to young girls and women.
These communities can then pass the news onto neighbouring villages so our message reaches many more people, helping them to safeguard their daughters, sisters, and wives.
It's the ripple effect that we aim to have and right now it's our main way of spreading the word and preventing the crime.
Preventing a crisis is more effective than dealing with the aftermath.
What We Broadcast
3 Angels Nepal own the radio station, and broadcast through 42 relay stations reaching out to 72/27 districts in Nepal.
As well as talking about the dangers of human trafficking and the tactics the traffickers use, we also inform communities about basic health and hygiene to help prevent contamination, the importance of clean water, how to stop the spread of disease, and have programmes targeting child and women protection, civic education and legal counselling.
3 Angels is an NGO (Non-Government Organisation) but is motivated by God's love. As such, we also broadcast the Gospel to motivate and inspire. However, we rescue and help all, regardless of their beliefs.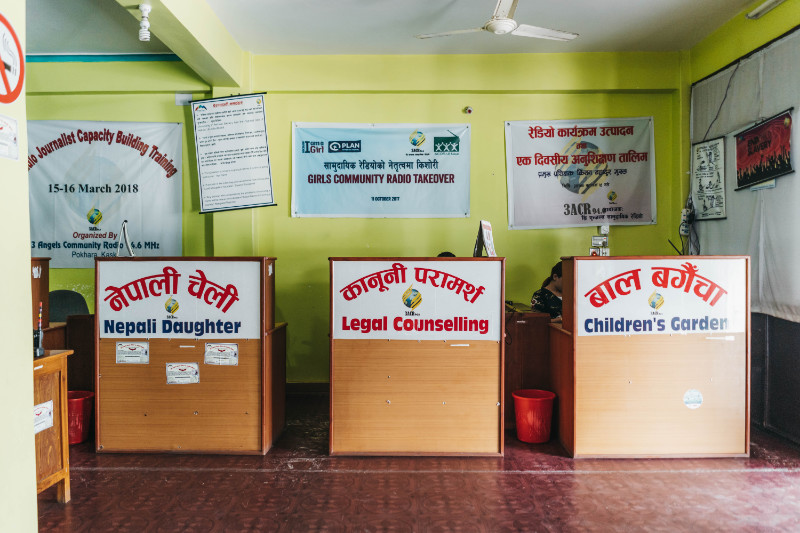 Funding The Program
Advertisers are a valuable source of revenue and this is how we are able to fund our vital broadcasts. The more impact we have, the more advertisers we can attract to help fund the program. We also rely on charitable donations, which helps pay for equipment, running costs and other resources.
Our aim is to become fully self-sufficient by appealing to advertisers but costs for running a radio broadcast are high.
Captivating International Foundation (CIF) have been a prominent partner supporting the 3 Angels Nepal Radio funding around 70% of the operating costs. For the remaining, we work hard on advertisements and local sponsor programs to become self-sufficient.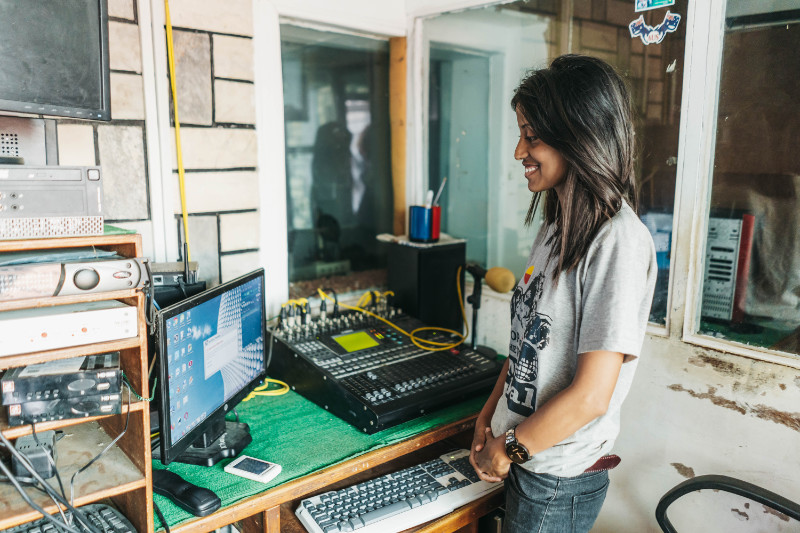 Story of rescue thanks to 3AN Radio
In April 2015, soon after the devastating earthquakes in the Kathmandu Valley, a 3 Angels Nepal staff family member in a remote village was drugged and stolen from school by traffickers as retribution against 3 Angels Nepal and their successful work of saving victims. This victim was a 9 year old little girl. Her description was quickly broadcast far and wide over 3 Angels Nepal radio. She had been missing for 2 days, passed through two sets of women working for human traffickers in an effort to lose the trail, in an attempt to smuggle her across to India for sale. The 3 Angels Nepal radio broadcasts led someone from the public to notify police and she was rescued unharmed and reunited with her family.
Thank you to all our donors ….you make it possible for us to rescue and educate to changes lives.
Help 3 Angels educate and fight against Human Trafficking!