Every story has a beginning, and this one starts with an 8 year old orphan.
He was living in a remote village in Nepal. He was taken to an orphanage to share cramped conditions with many other children. He was destined to become just another statistic.
But something amazing happened to this orphan that would change his life forever. At the early age of 8, this orphan was fortunate enough to be selected by Asian Aid as one of their first children from Nepal to go to India for education. In 2004, after he completed his education, this same boy went back to Nepal with the aim to contribute back to the Nepali society.
From when he was a young boy, he was sponsored through Asian Aid by an Australian uni student, Peter Sandy. Even today they regularly keep in touch.
3 Angels Nepal is born
The orphan boy never forgot the gift of hope Asian Aid had given him, nor did not forget how it felt to be a lost child; abandoned and alone, facing a terrifying future of poverty. That boy was Dr Rajendra Gautam.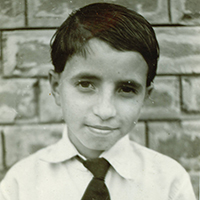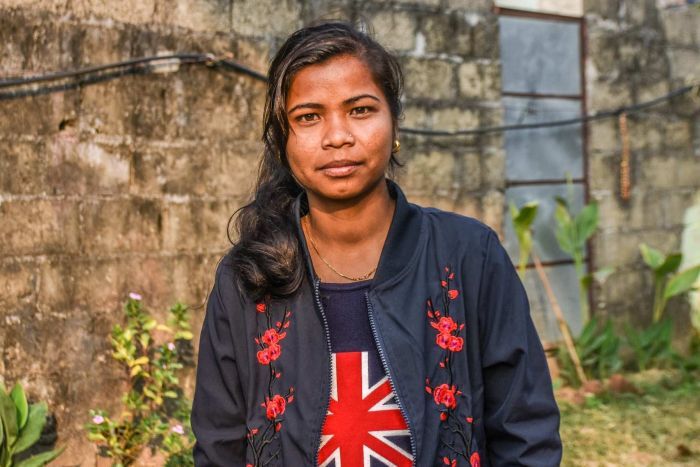 (Pictured: Rescued girl, Meena)
The miraculous story of 3 Angels Nepal begins with a blind girl, Meena Gurung, whose grandfather could no longer look after her. Meena was found on the streets of Pokhara, and although Rajendra and Sarah never planned an Orphanage, within 5 months they had 5 girls together, all rescued orphans, altogether in their small 2 bedroom rented home. Sarah was working as a nurse at the time and had seen the results of abuse from human trafficking with some of the girls she had cared for in a hospital in Kathmandu. Sarah was a strong advocate for the rights of women and children from a young age.
Living in an orphanage when he was a young boy, Rajendra never dreamed of running an Orphanage, and wanted a more home/family model. This was the kind of care that Rajendra and his wife Sarah wanted to give all the orphan children of Nepal; that of a loving family. There are now over 150 children living in 15 children's homes maintained by the 3 Angels charity.
Helen Eager & 3 Angels Nepal
One of the original founders of Asia Aid, Helen Eager, had known Rajendra from his boyhood as an Asian Aid sponsor child. Helen had seen the work of Rajendra and Sarah and was very supportive. They had not only rescued many children but had just started a small school with the aim of providing the best education possible without caste barriers or the discrimintion these children normally suffered.
Helen saw they were helping these children like a family and advocated for Asian Aid to partner with 3AN and sponsor children in the new school and children's homes.
Helen was known to all as "Mummy Eager" and was indeed a supportive 'Other Mum" to Rajendra and thousands of other Nepali orphans. Today she spends many months every year living in Nepal, working to help the needy children of Nepal, although now retired from Asian Aid Australia.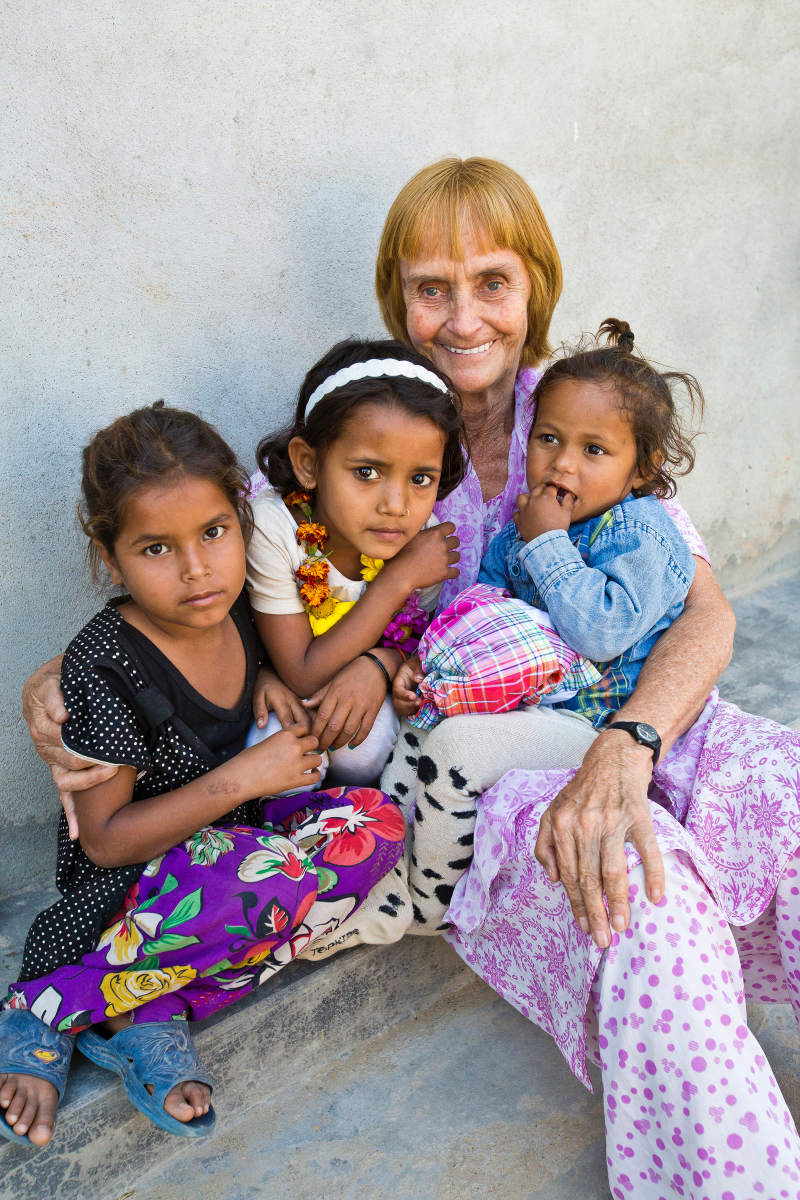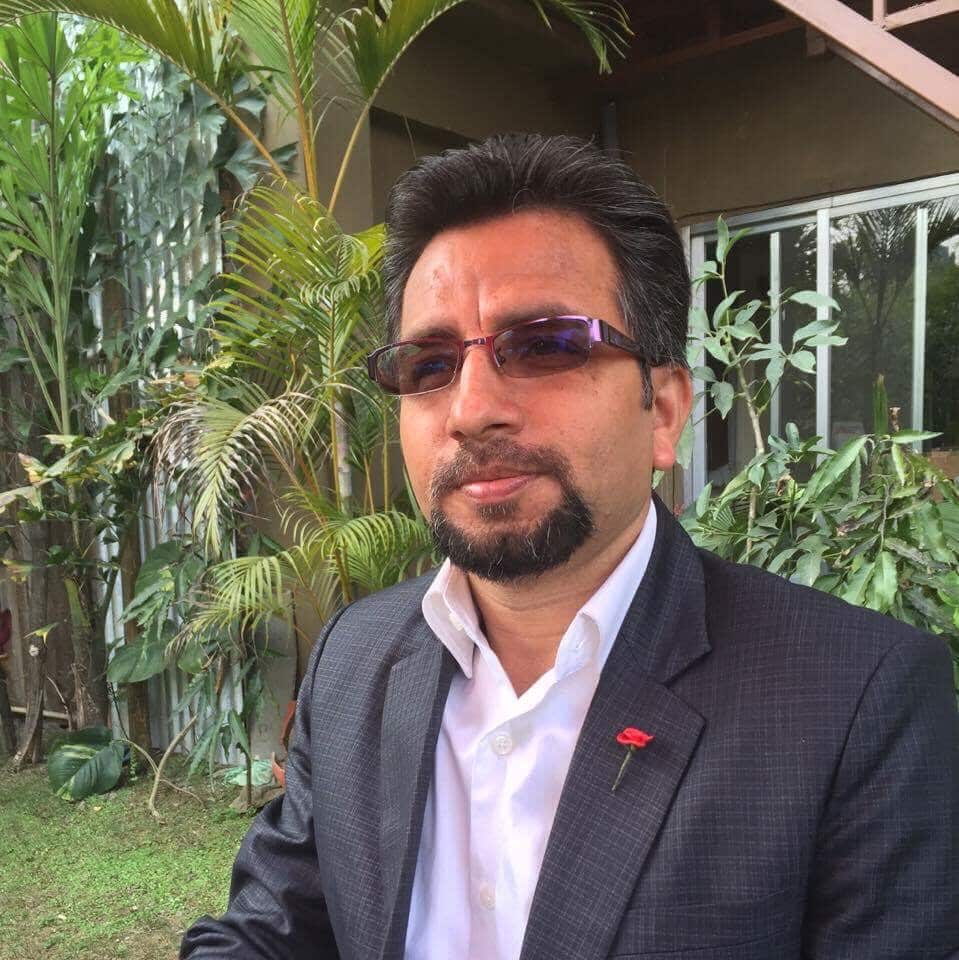 (Pictured: Dr Rajendra Gautam)
Not Just Saving Lives
Providing Futures!
Dr Rajendra soon realised that if he were to make a real difference to the lives of the children of Nepal he had to focus on the causes of their desperation and start looking to the future.
The Guardian Angels of the Lost Children of Nepal.
Our mission is for 3 Angels Nepal to be guardian angels for vulnerable women and children everywhere; in the prisons, at the borders, in the communities, cities, and villages. We want to share God's love with them in the most practical of ways. We want to be an unstoppable force against human slavery and human trafficking in Nepal.
With your help, we are saving lives – one child at a time
Focus on Causes of Problems
By focusing on the causes of the problems such as poverty and child abandonment, and in providing education and rehabilitation, 3 Angels Nepal can actually turn lives around and change entire communities.
Aiming for Self Sufficiency
Your donations are not handouts that we will forever be needing. They are a "leg up" as we work to become increasingly self sufficient and assist the needy to do the same.
Grass Roots Charity
3 Angels Nepal is a grass roots charity, meaning we don't spend huge amounts of money on advertising, staff costs and admin – even this website is donated!
Advocating for Change at Government Policy Level
Both Rajendra and Sarah on government advisory boards working to improve human rights in Nepal, especially those of women and children.
We don't simply rescue. We change society so rescue is no longer needed.
Awards Update
Oct 10th 2019 at the Asian Leadersip Conference in Dubai Rajendra Gautam, CEO & Founder, and Sarah Gautam, Co-Founder and Chairperson, of 3 Angels Nepal received the "Asian Leadership Award" for the best prevention idea in fighting human trafficking. This was for their use of the effective awareness tool in fighting human trafficking tool called Hamro Abhiyan.
February 2017 – 3 Angels Nepal was awarded the Asian Award of Best NGO, for Woman Empowerment of Trafficked Victims.
In late 2016 Rajendra was appointed to the Central Child Welfare Executive Board (CCWB) for the protection & welfare of women & children in Nepal. This allows 3AN to impact policy making at a government level to make significant lasting changes to protect the children and young women of Nepal from human trafficking & exploitation.
September 2016 – Rajendra was awarded the National Hero of Nepal.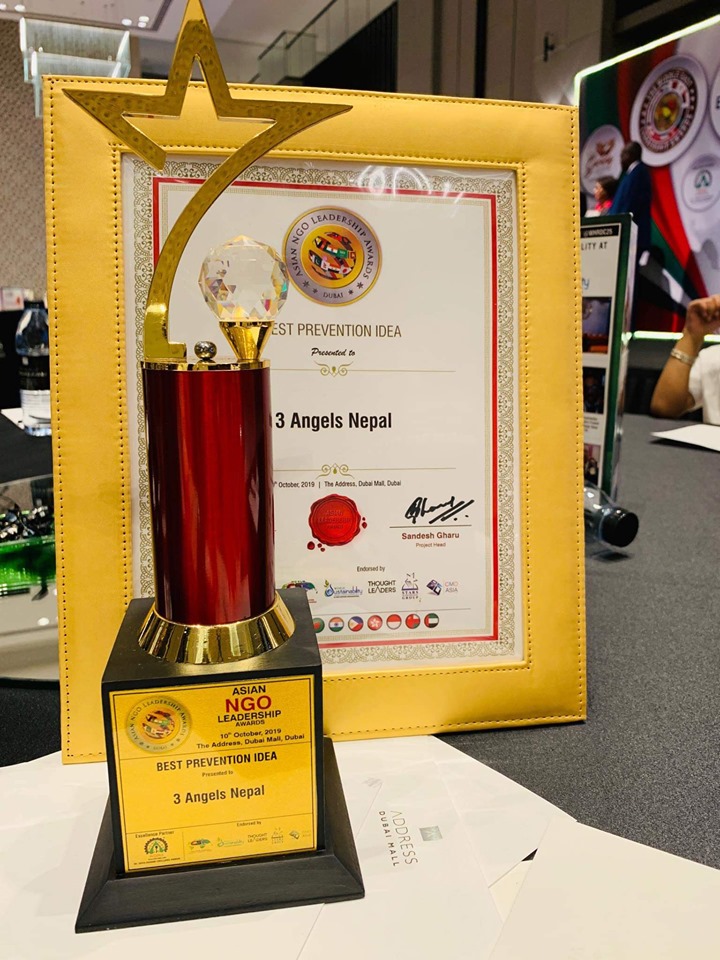 2019 Asian Leadership Award
Certificates and Recognition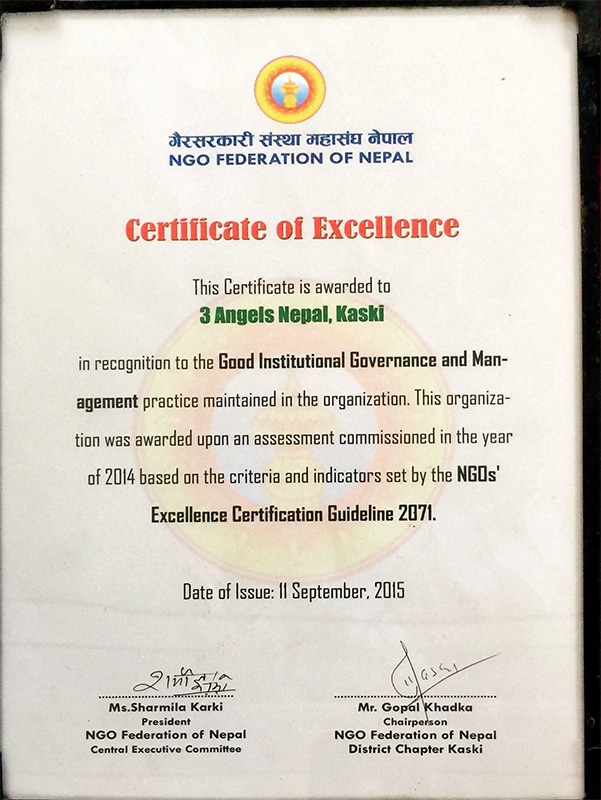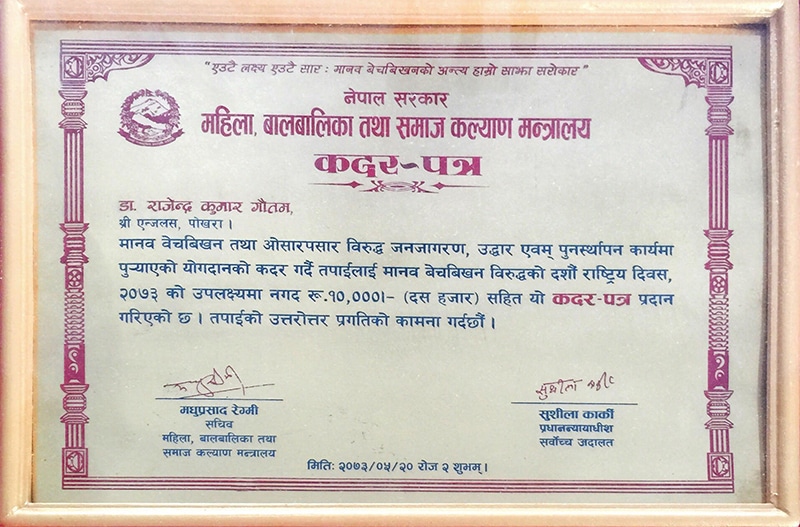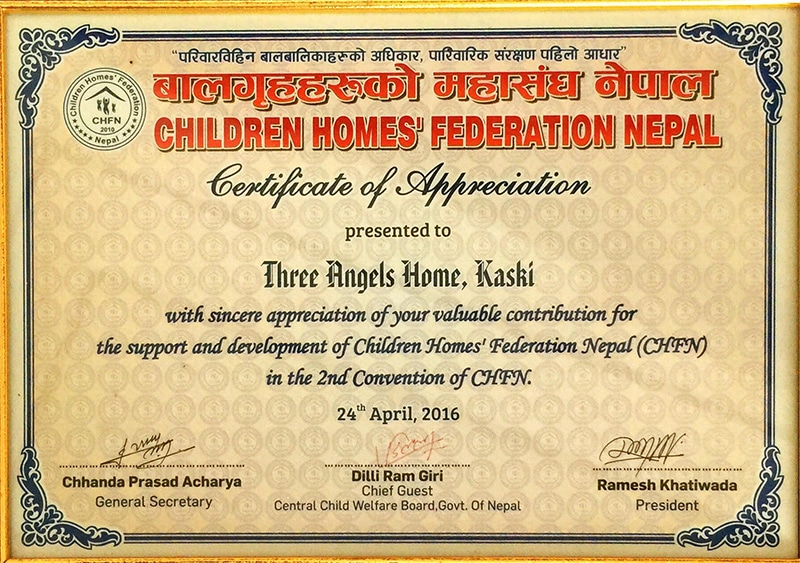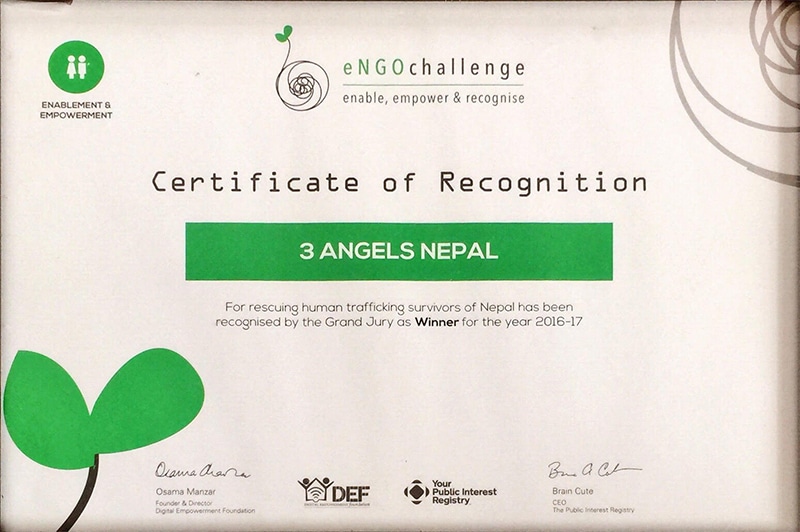 Help 3 Angels educate and fight against Human Trafficking!