In March 2014, in conjunction with 3Angels Nepal, a team of Newcastle residents (Director of Green Chilli Marketing and Ambassador for 3Angels Nepal, Belinda Bow, Cinematographer Daniel Bracken, Photographer Melissa Histon and Ambassador Robyn Raymond) headed to Nepal to film a documentary on the plight of the Nepali people.
So was born, the 3Angels Nepal documentary project Latitude.
The 3Angels Nepal team have been working tirelessly to help the plight of the Nepali people, but more was needed. They wanted to share the 3Angels Nepal project and the true impact of human trafficking with the world. 3Angels Nepal is an organisation set up by Dr Rajendra Gautam and Sarah Gautam in 2008, providing children's homes, a school, a radio station and a safe haven for victims of human trafficking.
Belinda and her team exposed some heart-wrenching stories of betrayal, but also stories of hope and renewal.
Upon returning from Nepal, as a wife, and mother of two children, Belinda realised that if she herself had been born in Nepal, the risk of human trafficking to her would be real.
Belinda is determined share her experiences whilst filming the documentary in Nepal by conducting speaking engagements bringing to light the Nepali human trafficking issue to the world stage for communities, charities and organisations throughout regional Australia.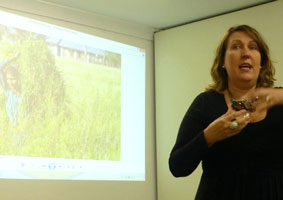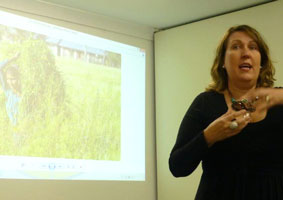 All audiences have shown such tremendous support for 3Angels and have been very open and responsive with such giving hearts. Thank you to all of those wonderful people who have attended and donated so far!
But there is much more still yet to do!
More speaking engagements are to follow in the coming months throughout Australia.
If you would like Belinda to speak at your event, please don't hesitate to email
If you'd like to purchase tickets to the launch of 3 Angels Nepal Documentary 'Latitude' in Newcastle you can do so here.